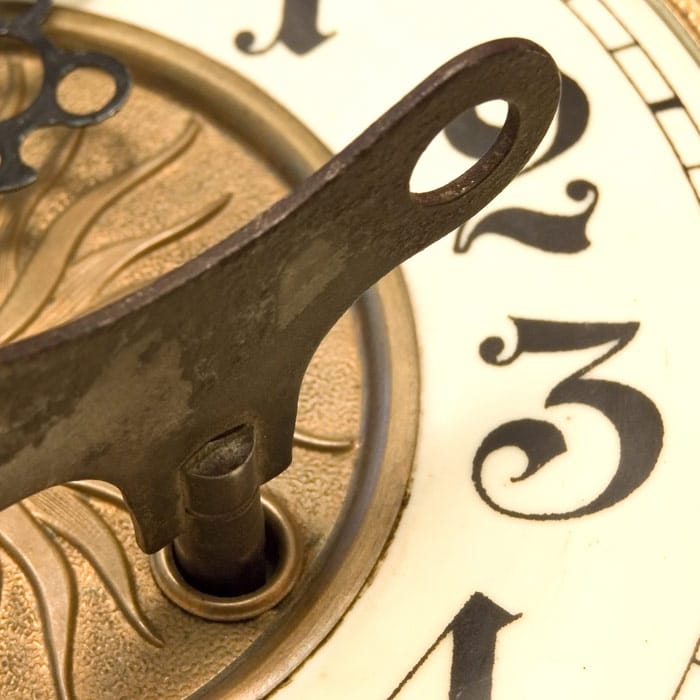 To keep it simple, if your clock is less than 75 years old it needs service once every two years.
75 years or older 2-3 years depending on make/maker.
Some movements must be disassembled for proper service. Here's why:
Clock oil starts breaking down between 24-36 months depending on use.
You wouldn't drive a car that long with dirty or little to no oil because you know where that will get you…… not very far.
Also, call a professional to do this! Some people spray the movement with things like WD-40 and that will only damage the clock movement and add to your repair bill.
Give us a call today and set up an appointment to service your clock correctly.
We are currently NOT accepting any mantel or wall clocks for repair.
Clock Repair Services (Our service area includes): Charleston, Mt Pleasant, Isle of Palms, Daniel Island, Sullivans Island, Johns Island, James Island, Folly Beach, Wadmalaw Island, West Ashley, Kiawah Island, Seabrook Island and several others.
The Clocksmith
Bryan Smith, 4th Generation
2037 Maybank Hwy
Charleston, SC 29412
(Located inside the Terrace Oaks Antique Mall)
843-327-0455
Email me
Member of British Horological Institute and NAWCC since 1993